Eight Secretarial Decision Making Factors
Geographic, Geological, and Ecological Characteristics
Equitable Sharing of Developmental Benefits and Environmental Risks
Interest of Potential Oil and Gas Producers
Location with Respect to Other Uses of the Sea and Seabed
Laws, Goals, and Policies of Affected States
Environmental Sensitivity and Marine Productivity
Environmental and Predictive Information
Location with Respect to Regional and National Energy Markets and Needs
What kinds of comments are helpful for the development of the Programmatic EIS?
Comments providing information on the following focus areas are helpful for the development of the Programmatic EIS.
The Programmatic EIS will:
provide a national assessment of direct, indirect, and cumulative effects of the only decision made at the programmatic level – a decision as to the size, timing, and location of potential lease sales that are scheduled for the next five years,
provide a high-level characterization of affected resources and the significance of impacts on the affected resources,
highlight environmental differences between regions and planning areas, focusing on differences in potential impacts, the potential for cross-boundary impacts to species that may move between geographic regions, and the cumulative impacts of the 2019-2024 Program as a whole,
address programmatic mitigation measures that might be adopted, including identification of sensitive areas that may warrant consideration for exclusion under NEPA or Section 18 of OCSLA,
address whether potential exclusion of areas or other mitigation measures are appropriate at the program stage or should be deferred to the leasing or plan approval stages,
and base alternatives on choices in size, timing, and location for the schedule of proposed lease sales for the 2019-2024 Program. These choices might include, for example, including or excluding certain regions or planning areas or having more or less sales in regions or areas. BOEM expects to consider environmentally sensitive areas in the Programmatic EIS that could be considered for exclusion as part of the Section 18 process.
The Programmatic EIS will not, however, provide a sale-specific analysis of the potential impacts of the lease sales scheduled and, therefore, comments on the Programmatic EIS should be framed in the context of a programmatic NEPA analysis. Comments received on lease-sale-specific actions, or for which a site-specific NEPA analysis is required for the comment to be addressed, will be forwarded to the appropriate regional office for consideration during the lease-sale-specific NEPA analysis performed at the lease sale stage.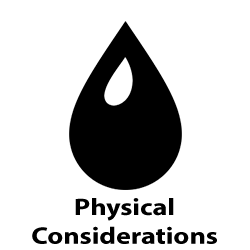 Air Quality:
How could the program affect emissions, changing air quality?

Climate, Geology, and Ocean Currents:
What impacts could the program have on long-term physical processes?

Water Quality:
How may the program change water quality?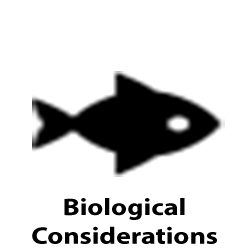 Terrestrial Wildlife and Habitat
Are there potential impacts to onshore habitats and wildlife?

Coastal and Estuarine Habitats:
What changes could occur in nearby areas that affect wetlands, rivers, and beaches?

Fish and Essential Fish Habitats:
Is it possible the program will impact fish and their habitat?

Maine Benthic Communities:
What impacts are possible on species living on the ocean floor?

Marine Mammals:
Could the program affect whales, sea lions, and other aquatic mammals?

Birds:
How could the program affect migratory or other birds?

Sea Turtles:
Are there potential impacts to turtles?

Pelagic Communities:
Are there potential impacts to species living in the oceans water column below the surface?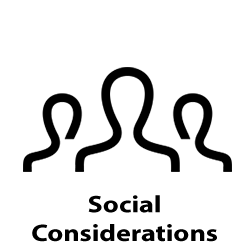 Tourism and Recreation:
Ecotourism, watersports, wildlife viewing, and other leisure activities.

Land Use and Infrastructure:
How could the program affect existing structures and uses of nearby areas?

Archaeological and Historical Resources:
Such as shipwrecks, and other historical sites.

Sociocultural Systems:
What affects are possible on local communities, including subsistence activities?

Environmental Justice:
The fair treatment and involvement of all people that may be affected.

Commercial and Recreational Fisheries:
Commercial and public use of marine and coastal areas, such as pleasure or charter boats.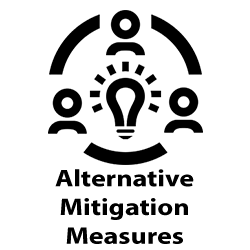 Alternatives:
What alternatives to the proposed action might BOEM consider?

Mitigation measures:
Can you suggest any measures that can be taken to minimize or eliminate potential adverse impacts?