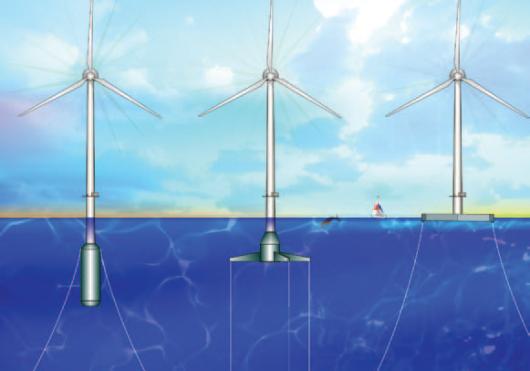 The BOEM Pacific OCS Region has an active Renewable Energy Program and is currently processing wind and wave energy lease requests. Due to the relatively steep continental slope and deep water off the West Coast and Hawaii, different types of offshore renewable energy technologies have been proposed for the Pacific Region than for the Atlantic Region. To date, all Pacific Region leasing processes have begun with unsolicited lease requests from applicants.
The President announced on April 22, 2009 that the Interior Department completed theFinal Renewable Energy Framework (rulemaking process) to govern management of the Outer Continental Shelf (OCS) Renewable Energy Program.
The final rule establishes a program to grant leases, easements and rights-of-way on the OCS for orderly, safe and environmentally responsible renewable energy development activities.
Key mandates for the BOEM OCS Renewable Energy Program include: 
Safety

Protection of the environment

Coordination with affected state, local and tribal governments and Federal agencies;

Fair return for use of OCS lands and

Equitable sharing of revenue with states
BOEM OCS Renewable Energy Fact Sheet
---
Pacific Region State Activities
---
Pacific Renewable Energy Resource Maps
---
OCS Renewable Energy Program
---