Students & Grads (Pathways)
Our interns participate in a wide range of interesting career fields--from biology to engineering. Trade the classroom for real life experience as a paid intern: it's interesting work where you earn while you learn.
The Pathways Programs offer clear paths to paid internships for students and careers for recent graduates in order to provide training and career development for individuals starting their Federal careers. There are three programs: Internship Program, Recent Graduates Program, and the Presidential Management Fellows Program.
Internship Program
The Internship Program replaces the Student Career Experience Program (SCEP) and the Student Temporary Employment Program (STEP). It allows students to be exposed to the work of the Government through Federal internships while pursuing their degree. Internship Program positions are open to current students enrolled at least half-time in high school/GED, vocational, technical, undergraduate, graduate or professional programs.  For more information visit http://www.usajobs.gov/studentsandgrads.
Recent Graduates Program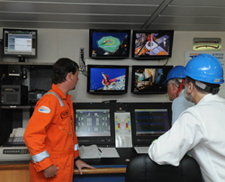 The Recent Graduates Program provides developmental opportunities for recent graduates. Recent Graduates Program positions are open to individuals who completed a qualifying educational program within the preceding 2 years. For more information visit http://www.usajobs.gov/studentsandgrads.
Presidential Management Fellow Program
The Presidential Management Fellows (PMF) Program is a flagship leadership development program at the entry level and is run by the Office of Personnel Management (OPM). For eligibility information and application instructions, please visit http://www.pmf.gov. PMF opportunities are announced annually through a PMF Database run by OPM. PMF opportunities are currently available only to the PMF Finalists of the most recent class. Any Bureau or Agency can select a PMF by working with their Servicing Human Resources Office and PMF Coordinator.