Feature Image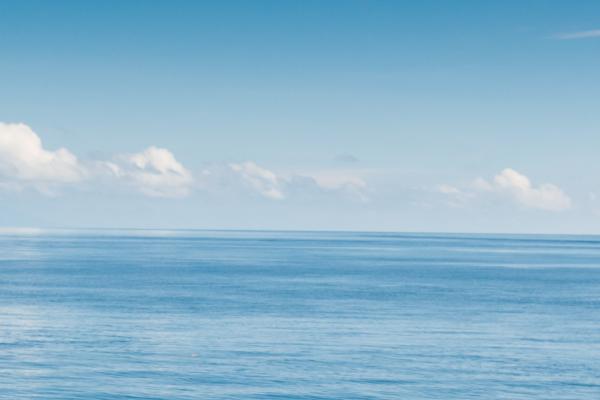 BOEM-funded research continues to contribute to the growing body of scientific knowledge on the marine environment and informs BOEM's decision-making regarding renewable energy planning, leasing, and development efforts. Take a look at the studies underway to learn more:
Compiling existing seabird data for future analyses
Using historical distribution data to predict future shifts in bird distribution patterns
Creating interactive maps with existing data to evaluate colony status
Provide detailed information linking varying environmental and oceanographic conditions to seabirds within the Pacific OCS and help define habitat characteristics and identify mechanisms that aggregate seabirds.
Increase BOEM's understanding of at-sea habitat utilization and ranging behaviors for seabirds breeding within the main Hawaiian Islands.
Developing a new modeling approach to evaluate the risk of collision of birds with offshore wind turbines
Study aimed at obtaining quantitative information on year-round, diurnal/nocturnal, and weather- related patterns in movements, behaviors, residence time, and migration corridors for seabirds.
Cultural and Archaeological Resources
Environmental Fates and Effects
Acquire real-time observations of the construction and initial operation of wind facilities to aid the evaluation of environmental effects of future facilities.
Continuing the Acquisition of real-time observations of the construction and initial operation of wind facilities to aid the evaluation of environmental effects of future facilities
Research, observe, sample, and/or monitor offshore renewable energy applications and technologies in the Pacific Region to determine potential environmental effects on the coastal and marine environment.
Identifying how structures support invasive species
Marine Mammals and Other Protected Species
Assessing Population Effects of Offshore Wind Development on North Atlantic Right Whales
Using modeling to assess the effects from offshore wind development on the North Atlantic Right Whale
Atlantic Marine Assessment Program for Protected Species (AMAPPS) - Photogrammetric Aerial Surveys to Improve Detection and Classification of Seabirds, Cetaceans, and Sea Turtles
Comparing observation methodologies using traditional survey methods and new technologies.
Behavioral Response of Sea Turtles from Controlled Exposures to a Mobile Impulsive Sound Source
Using telemetry to determine how leatherback sea turtles respond to a sound source in the ocean
Atlantic Marine Assessment Program for Protected Species III
Continuation of broad-scale surveys for marine mammals and turtles on the outer continental shelf
Endangered Atlantic Sturgeon Habitat Use in Mid-Atlantic Wind Energy Area
Provide information on the seasonal patterns of occurrence and habitat use as well as explore the underlying causal mechanisms for Atlantic sturgeon habitat selection in and around the Virginia WEA and the Sandbridge Shoal sand borrow site in BOEM's Mid-Atlantic Planning Area.
Gulf of Mexico Marine Assessment Program for Protected Species (GoMMAPPS)
Improve information about protected living marine resources through multi-year surveys of marine mammals, sea turtles, and sea birds in the Gulf of Mexico.
Pacific Marine Assessment Partnership for Protected Species (PacMAPPS)
Developing a methodology to evaluate towed PAM systems for their effectiveness to detect marine mammals
Seabird and Marine Mammal Surveys near Potential Renewable Energy Sites Offshore Central and Southern California
Collecting distribution and abundance observations about seabird and marine mammals.
Seabird and Marine Mammal Surveys off the Northern California, Oregon, and Washington Coasts
Provide up-to-date information on species composition, distribution, abundance, seasonal variation, and habitat utilization of marine mammals and seabirds along selected locations along the Pacific coast.
Visual Simulation of Whales and Renewable Energy Moorings and Cables Acoustic
Characterizing the interaction of whales with mooring lines and cables.
Zooplankton Ecology of the Gulf of Maine
Monitoring of zooplankton that are a critical food source for marine mammals
Social, Economic and Cultural Resources