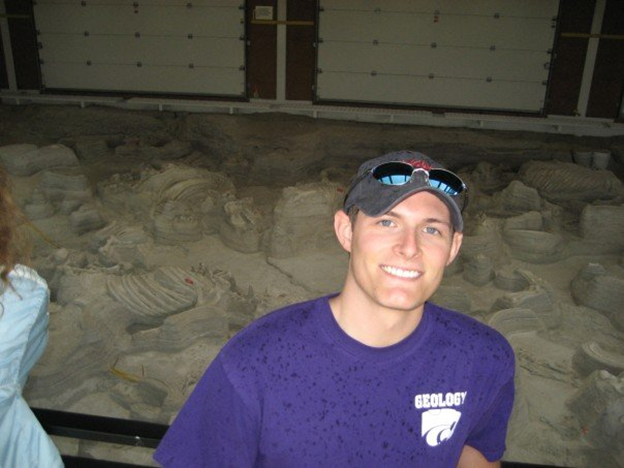 The results are in and henceforth the name of BOEM's new autonomous wave glider will be the Kody Kruiser, in honor of the late Kody Kramer, a geoscientist in the BOEM Gulf of Mexico region. Known and loved by all who knew him, Kody was a key contributor to the creation of the most detailed regional bathymetry map of any basin in the world.
Kody joined BOEM in 2010, where he quickly earned a reputation as a hard-working member of the Resource Evaluation (RE) office. In RE Kody was involved in the permitting process for new oil and gas wells in the Gulf of Mexico, as well as the mapping of natural gas hydrate deposits on and below the seafloor. When Kody created the first high-resolution bathymetry map focused around the area of the Deepwater Horizon disaster, it became apparent to him and his colleague Bill Shedd that such detailed and comprehensive mapping should be applied across the whole of deepwater Gulf of Mexico, and a project was born. Even though he was ill for the last year-and-a-half of his life, Kody Kramer worked diligently on the monumental task of stitching together seafloor interpretations from 3-D seismic maps, producing an impressive 1.4-billion-pixel map, the highest resolution bathymetry map of the Gulf Mexico to date.
It is to the memory of Kody Kramer's accomplishments and example that BOEM proudly names its new wave glider the Kody Kruiser. It is already a great asset to our agency as it skims the waves, listening to fishes, and greatly expanding the footprint of future BOEM fish-tracking projects on the Outer Continental Shelf.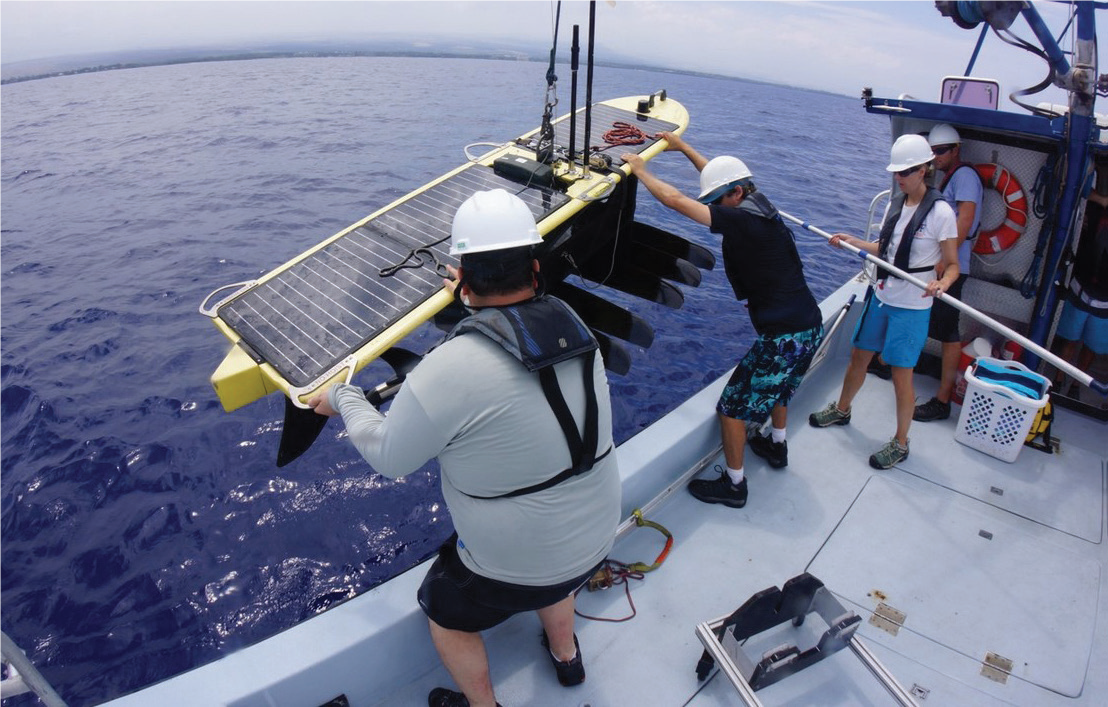 Launching (top) and in-water training (bottom) in 2017 with BOEM's autonomous wave glider 
used for tracking fish movement. Photos by Liquid Robotics.