Join BOEM scientists aboard the E/V Nautilus as they investigate an historic 200-year-old shipwreck more than 4,000 feet below the waters of the Gulf of Mexico.  From July 18 through July 25, 2013, live video of the expedition will be available at Nautilus Live.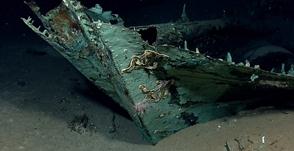 Originally identified by side scan sonar in 2011 and dubbed "the Monterrey Wreck," it is located offshore Texas in an area adjacent to Flower Garden Banks National Marine Sanctuary. In April 2012, the first reconnaissance of the shipwreck was conducted by BOEM and other Federal, State and private scientists aboard the NOAA Ship Okeanos Explorer.
During this trip, these scientists will use the ROV Hercules to carefully document, map, video and photograph the site, and recover artifacts for conservation and analysis to place the vessel in its historical and cultural context and better answer questions about its age, origin, purpose and possibly who may have been aboard when it tragically sank.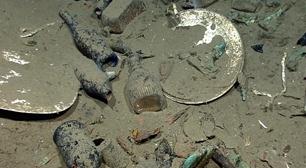 For more information about the discovery, go to our website at http://www.boem.gov/Gulf-of-Mexico-Expedition-Discovers-Amazing-Historic-Shipwreck/ or visit the BOEM website at www.boem.gov to learn about other BOEM scientific studies.