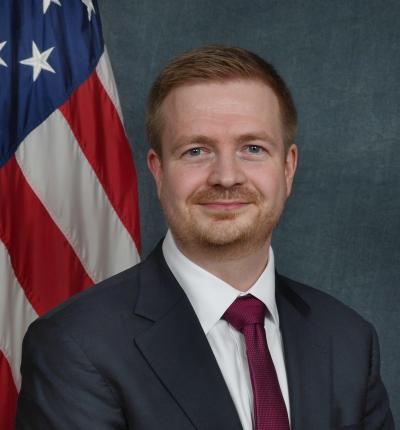 Stephen Boutwell is the Chief of the Office of Congressional and Intergovernmental Affairs (OCIA) for the Bureau of Ocean Energy Management. He has been with BOEM for more than 7 years and leads BOEM's engagement efforts with congressional offices, state and local governments.
Stephen previously served as a policy analyst and public affairs lead for the Office of Renewable Energy Programs. Prior to BOEM, Stephen served as an Intergovernmental Affairs Specialist for the U.S. Census Bureau.
Stephen earned a Bachelor's degree in Political Science from the University of New Hampshire and a Master's of Environmental Law and Policy from Vermont Law School. 
Email
stephen.boutwell@boem.gov